Get FREE Shipping on the Decon™ Bag with TheFireStore
Get FREE Shipping on the Decon™ Bag through the End of April with TheFireStore
While the entire world is seemingly left on pause, many people are working in roles that have been classified as essential jobs, vital to the health and safety of the general public. Included in this group are firefighters; fires and other emergencies that require first responders will not wait and still require full attention. However, with the ongoing difficulty of practicing 'true' social distancing, it is important that first responders are using tools that can help protect them from harmful environmental elements.
THE DECON™ BAG; A METHOD OF SAFELY ISOLATING AND TRANSPORTING USED PPE
In a study conducted between January 2002 and March 2017, The Firefighter Cancer Support Network (FCSN) discovered the troubling statistic that 61% of line of duty deaths (LODDs) were the result of cancer. Researchers found that these carcinogens (volatile compounds found in smoke, particularly from burned plastic-based furnishings) infiltrate the firefighter's body through breathing and/or being absorbed through the skin.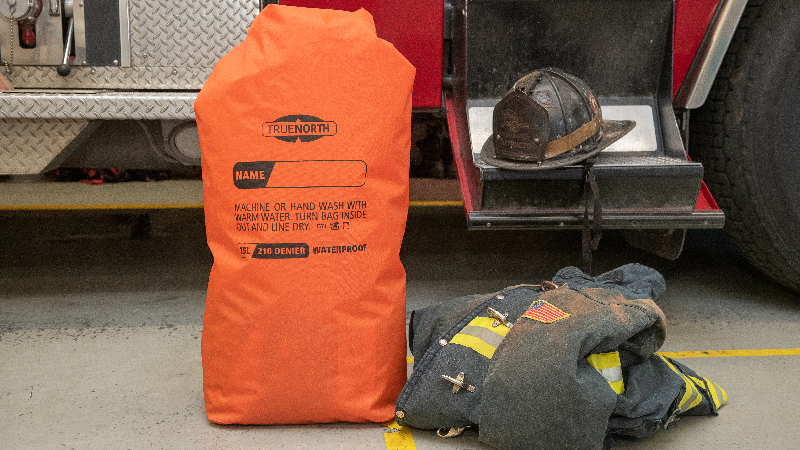 Carcinogens and other harmful contaminants are also absorbed by the firefighter's PPE and can travel into the fire apparatus or POV if they have not been properly sealed off. Our original goal in designing the Decon™ Bag was to provide an accessible solution for firefighters to isolate soiled turnout gear until the PPE can be safely laundered, eliminating further exposure to carcinogens.

In addition, The Decon™ Bag also serves as a replacement to the traditional use of large plastic trash bags to carry used turnout gear with its machine washable, reusable construction that holds up to repeated laundering.
CAN THE DECON™ BAG POTENTIALLY PROTECT AGAINST PATHOGENS?
Usually the first to arrive on scene, the possibility of firefighters coming into contact with sick people is often unavoidable as they serve and respond to their communities. Today, firefighters everywhere have a new common enemy in pathogens. This has generated a number of discussions on best practices for all first responders when it comes to protecting themselves not just from carcinogens, but other dangerous exposures faced on the job.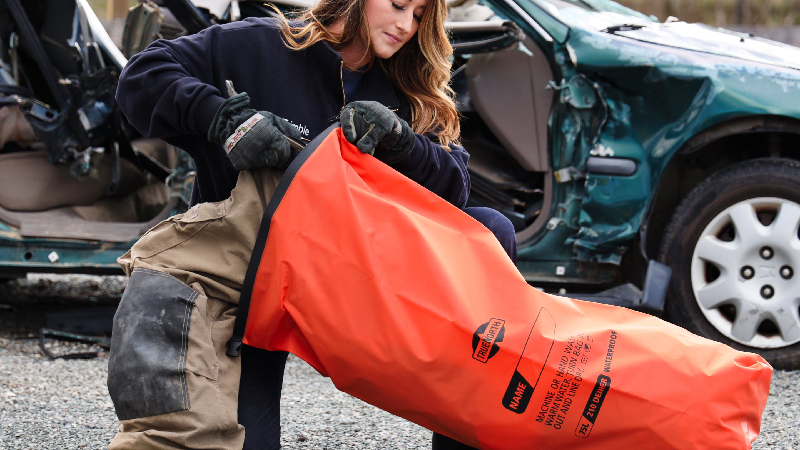 THE DECON™ BAG CAN BE AN EFFECTIVE TOOL FOR ISOLATING MANY KINDS OF HARMFUL CONTAMINANTS
While the Decon™ Bag was originally designed to trap away carcinogens, its function can effectively isolate any type of harmful contaminant; not just exclusive to carcinogens. The Decon™ Bag is constructed to be airtight, waterproof and abrasion-resistant so that whatever goes in the bag cannot escape until the equipment is removed for cleaning within the proper environment. This allows for safe transportation of soiled equipment from point A to point B without the harm of further exposure once off the job site, putting safety at the forefront of every call.
GET FREE SHIPPING ON THE DECON™ BAG WITH TheFireStore
At True North, ensuring that our gear meets all required industry standards to maximize safety impact has always been our priority. In order to assist in getting gear into the hands of those that need it most, we've partnered with TheFireStore to offer free shipping on the Decon™ Bag from now through the end of April. Additionally, stay tuned for exclusive Decon™ Bag giveaways in the month of May also in partnership with our friends at TheFireStore.
*This promotion is managed by TheFireStore. Please visit their website for any details regarding the free shipping promotion details and restrictions for the Decon™ Bag.