We've Partnered with American Forests to Plant 10,000 Trees
Starting as a recreational pack company and developing into a source for specialized gear for wildland firefighters, the roots of True North Gear lie within a love for the great outdoors. Because of this, we've made it part of our mission to help keep the outdoors pristine and accessible. In 2019, we partnered with 1% for the Planet, a non-profit organization that inspires individuals and businesses to support environmental solutions. Through that relationship, we've chosen to funnel our support to American Forests as our 2020 partner.

WHO IS AMERICAN FORESTS?
As a non-profit organization, American Forests works to restore and protect forests and their ecosystems, promote and expand forests (both rural and urban), and spread awareness of the importance of healthy forests in our daily lives. Being established in 1875, they are the oldest conservation organization in the country. American Forests came about after the Civil War when the United States began to develop and establish their communities by clearing forests for farming, establishing new towns, and creating railways. Society was developing so rapidly the AFA wanted to create an alternative plan using science to preserve the forests for generations to come. Since then, they have funded more than a thousand forest restoration projects and have since planted nearly 60 million trees in every state across North America.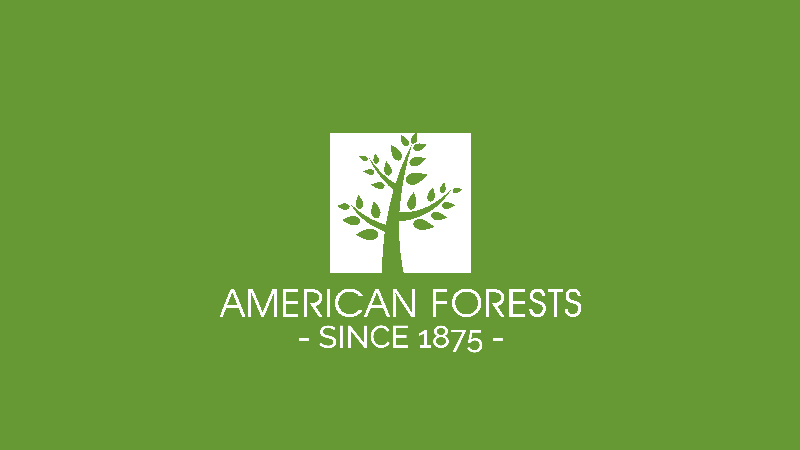 THE EFFECTS OF WILDFIRES ON FORESTS

It is often forgotten that wildfires can be a natural occurrence with the goal of eliminating ground fuels and clearing space for new vegetation. They can be nature's way of cultivating new growth by allowing the nutrients and minerals of existing brush to be absorbed into the soil. However, wildfires can also cause large amounts of devastation and can be further catalyzed by a number of other external factors such as human activity or lightning strikes.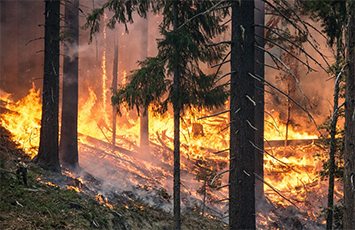 Due to wildfires and declining forests, trees are unable to sustain the constant evolving climate changes. Since large quantities of carbon dioxide emissions are being released, declining forests are unable to absorb the pollutants. The rise in wildfires can be attributed to excessive amounts of carbon dioxide emissions that are being released into the atmosphere and reaching forest ecosystems. Roughly 32.5 million tons of carbon dioxide emissions were released in 2017 alone due to the incline of wildfires(1).
Water

The trees and forests play an essential role in creating our drinkable water source. To create healthy tasting water, the trees help act as natural filters for the soil so that when water does drain through the soil pollutants don't run into the rivers and streams. Also, to prevent flooding in our communities, the trees act as containers and store the extra rain in their trunks.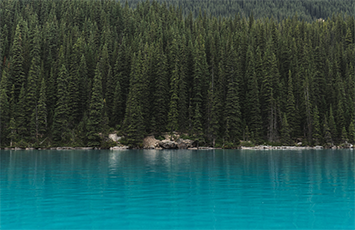 Wildlife
A variety of wildlife and ecosystems reside in forests and they're also being affected by events like wildfires and climate change. With American Forests' mission to plant trees across the nation, they can restore wildlife that has been endangered due to the elimination of their habitats.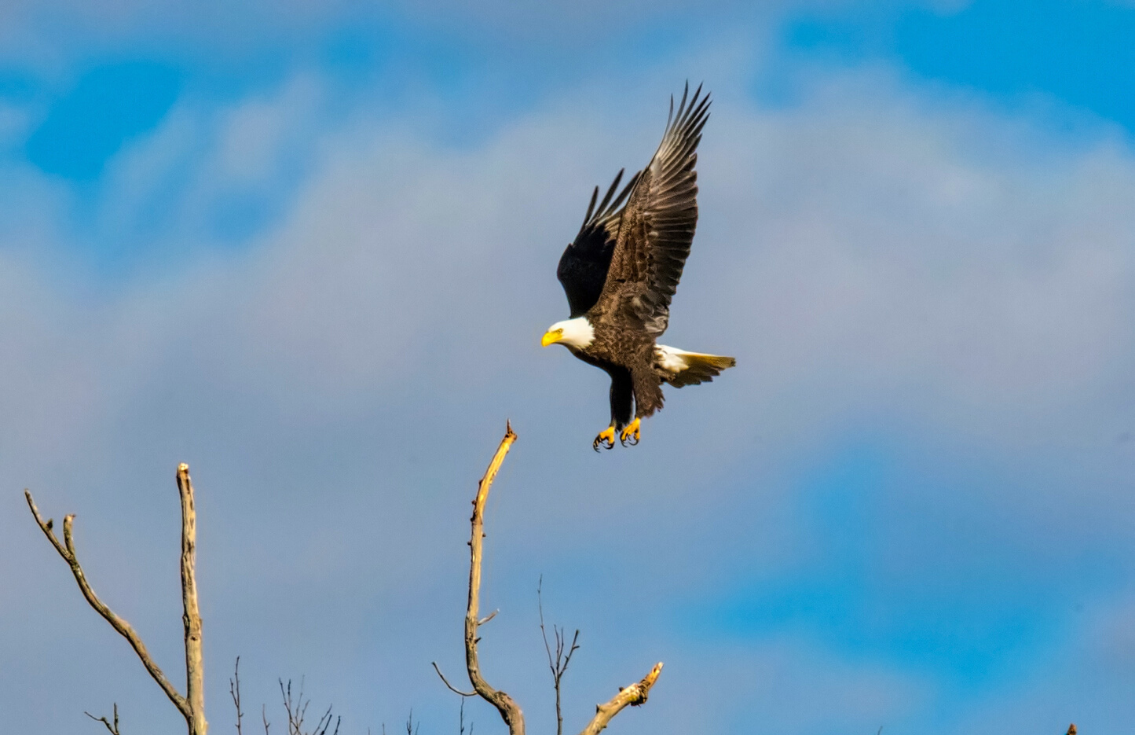 We're Planting 10,000 Trees in 2020
The Releaf Program, a part of American Forests, is a group of volunteers that work to recover forest landscapes that have been affected by wildfires and climate change. Along with rebuilding healthy forests, the Releaf Program helps in the development of forest restoration. This is achieved through methods such as utilizing seeds from native trees to grow new ones, working with scientists to create strategies for future forest restoration, and supporting prescribed fires. Organizing prescribed fires prior to the start of fire season is a tool that has been shown to reduce the spread of wildfires and protect wildland firefighters from encountering additional health and safety concerns on the frontlines. In addition to restoring healthy forests, the American Releaf team also combines their resources with the U.S. Forest Service and other organizations to achieve more significant results together.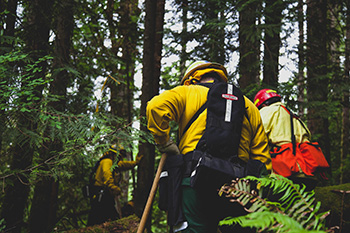 True North Gear's efforts in collaboration with American Forests will help expand and restore numerous amounts of forests across the United States. For every dollar that is donated to American Forests, one tree is planted. For the year of 2020, True North has pledged to plant 10,000 trees across California, Colorado and Arkansas. Together we can help to protect the forests we grew up in, recreate in, and raise our families near.