DragonWear launches first Fire Resistant woven Pant for Utility workers.
True North Gear + DragonWear
At True North Gear, we know your job is one of the toughest. That's why we take our time developing, researching and testing our products before we sell them to you.
We design our products with you in mind. That is no different with our new High Line™ Pant.
One of our trial wearers provided us a little snippet of his experience, " A few things stood out about the pants. They are roomy, comfy, you don't feel bound up, a lot of room to breathe, and they're cool on a hot day."
The High Line™ Pant
Our mission to keep our customers at the center of everything we do has been our primary focus.
For years while attending the International Lineman's Rodeo, fire-resistance pants have been a popular request, so we took on the challenge of developing higher quality Fire Resistant (FR) pants for you. We surveyed Lineworkers and gathered information about their fire-resistant pants experience. We heard you and designed The High Line™ Pant to solve your problems.
Our leadership team and in-house designers worked closely with selected professionals with extensive experience to get feedback, suggestions, and recommendations in real-time so the final product would be the best fit, design, and quality.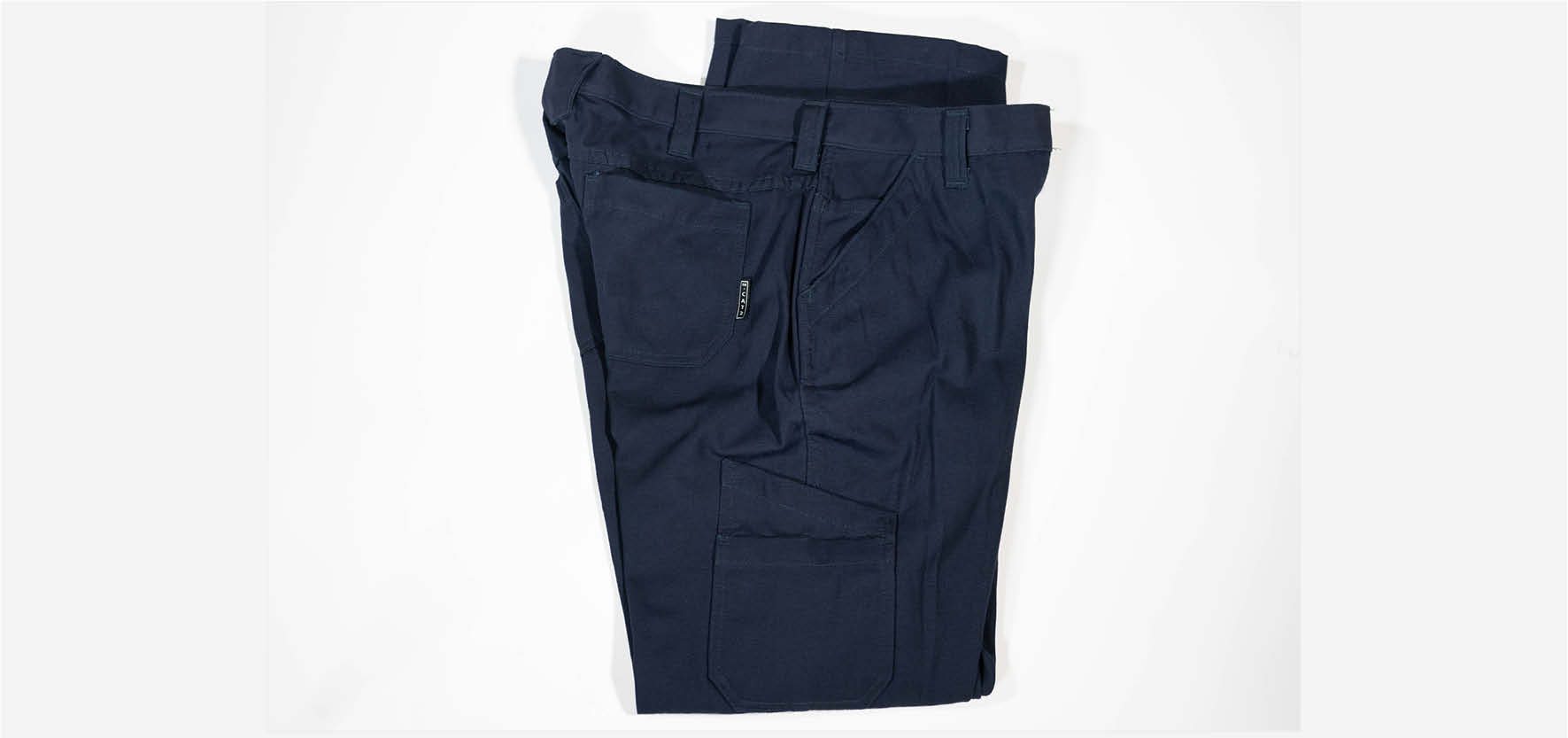 Introducing The High Line™ Pant
Pants can be challenging to wear every day. If the material is stiff, scratchy, tight, or too loose, it can lead to a bad experience. We took the negative traits and developed the High Line™ Pant to give you the "pants that are so comfortable you forget you're wearing them."
These pants aren't your dad's pants. These pants are the cool fire-resistant pants your dad wishes he had.

The pants offer ample room in the hips, thighs and a relaxed fit at the waist. The High Line™ Pant are workmen's pant crafted with soft but ultra-durable Cordura® nylon and FR cotton to offer that VIP pant treatment while allowing you to move naturally in your work environments. Go ahead, stretch, reach, twist, and climb like it was your first day on the job. We promise you'll love them.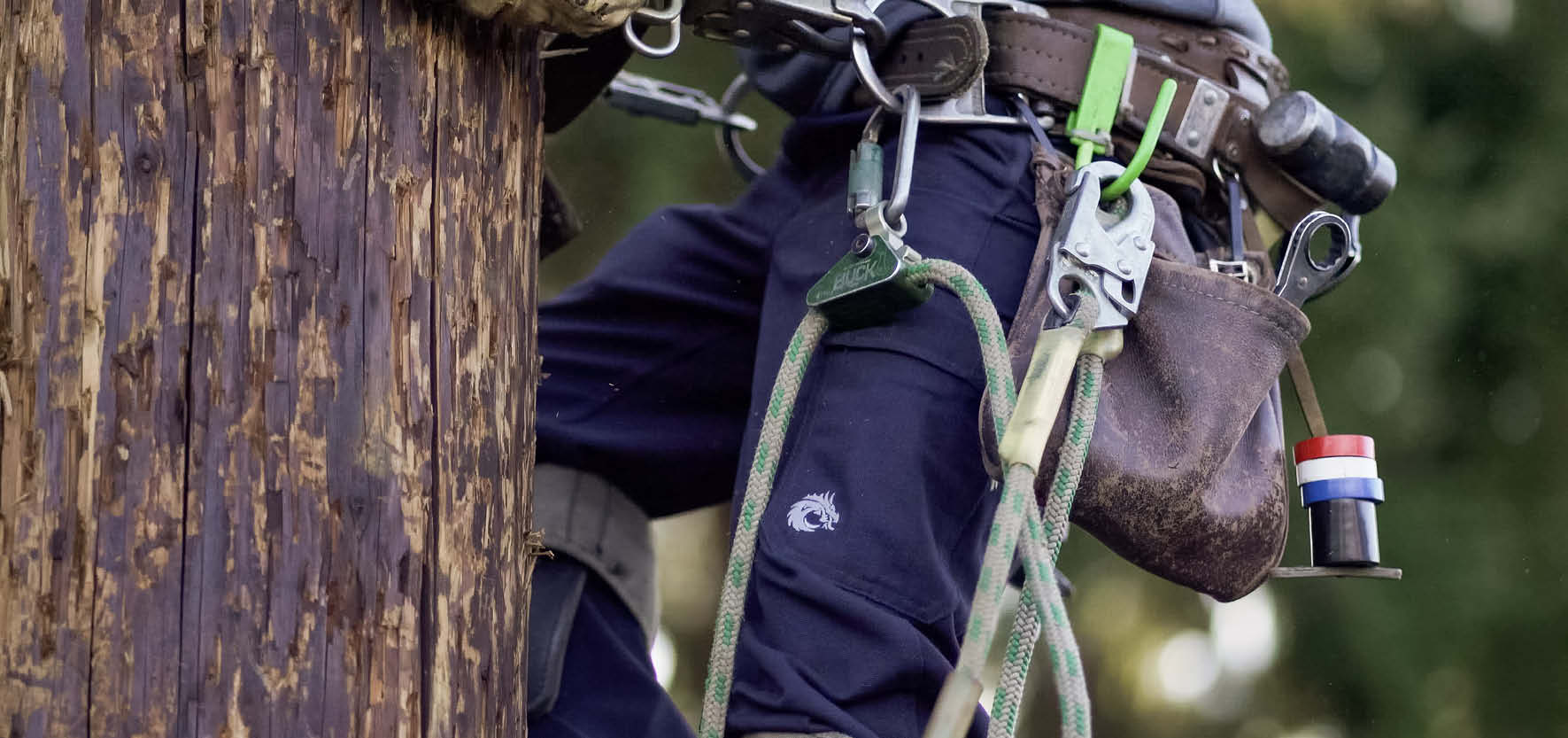 The Right Fit
Designed to be a working pant, the High Line™ Pant comes with deep slanted "workman's" pockets to help you carry tools of various sizes and keep them secure while moving.
We know working pants go through the wringer, so we reinforced the seams for additional durability and long-lasting wear and included bar tacks at important stress points such as the belt loops, pockets, and fly opening. The construction of the pant provides additional space throughout the hips and large pant legs and a back yoke design to give you the "jean-style" fit for an excellent range of motion and comfort. With seven wide belt loops, your belt is sure to stay put.
During testing, we found the fabric had significant shrinkage. To accommodate your fit, we added extra width and length, so you do not have to size up, the sizing is done for you. Don't be alarmed if the pants seem huge before washing.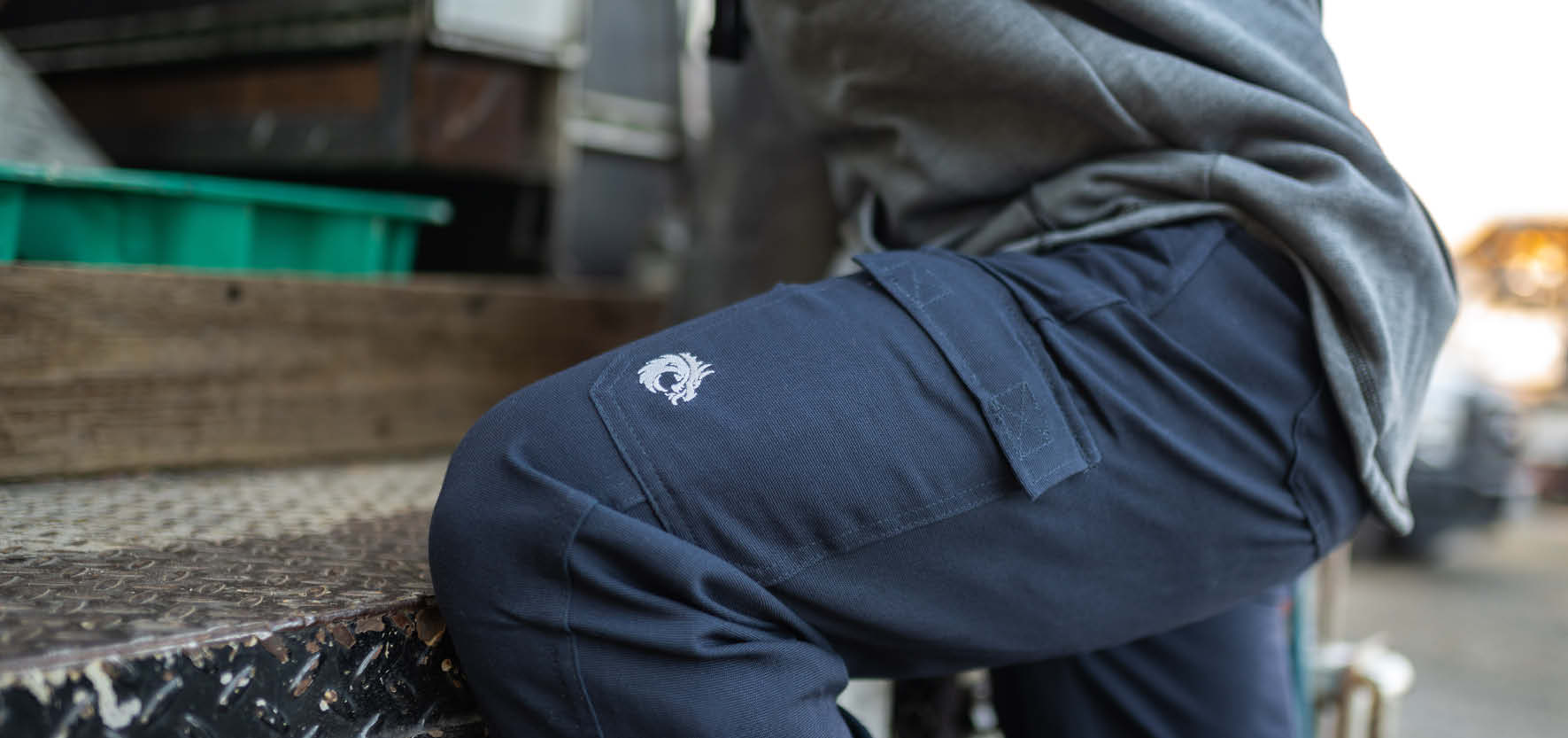 Pant Features
The High Line™ Pant fabric is made from Cordura® nylon, FR cotton blended fabric made in the USA.

The fabric is woven in a durable basketweave construction that is high-strength and abrasion-resistant to withstand work demands. It is also certified as both NFPA 70E and NFPA 2112 and ASTM F1506 compliant. The pant has a CAT 2 arc rating of 14 cal/cm2 and a super low expected body burn of 8.75%.
The fabric strikes an outstanding balance between comfort, protection, and durability. When compared to standard 88/12 cotton nylon FR fabric blends, we believe the High Line™ fabric stands head and shoulders above the competition.
For comparison, the 9.5 ounce High Line™ Pant fabric has greater flex abrasion performance than an 88/12 in the same weave over 25% heavier. That's right, lighter and thus more comfortable, yet more durable.
So give our High Line™ Pants a try. We know you won't be disappointed.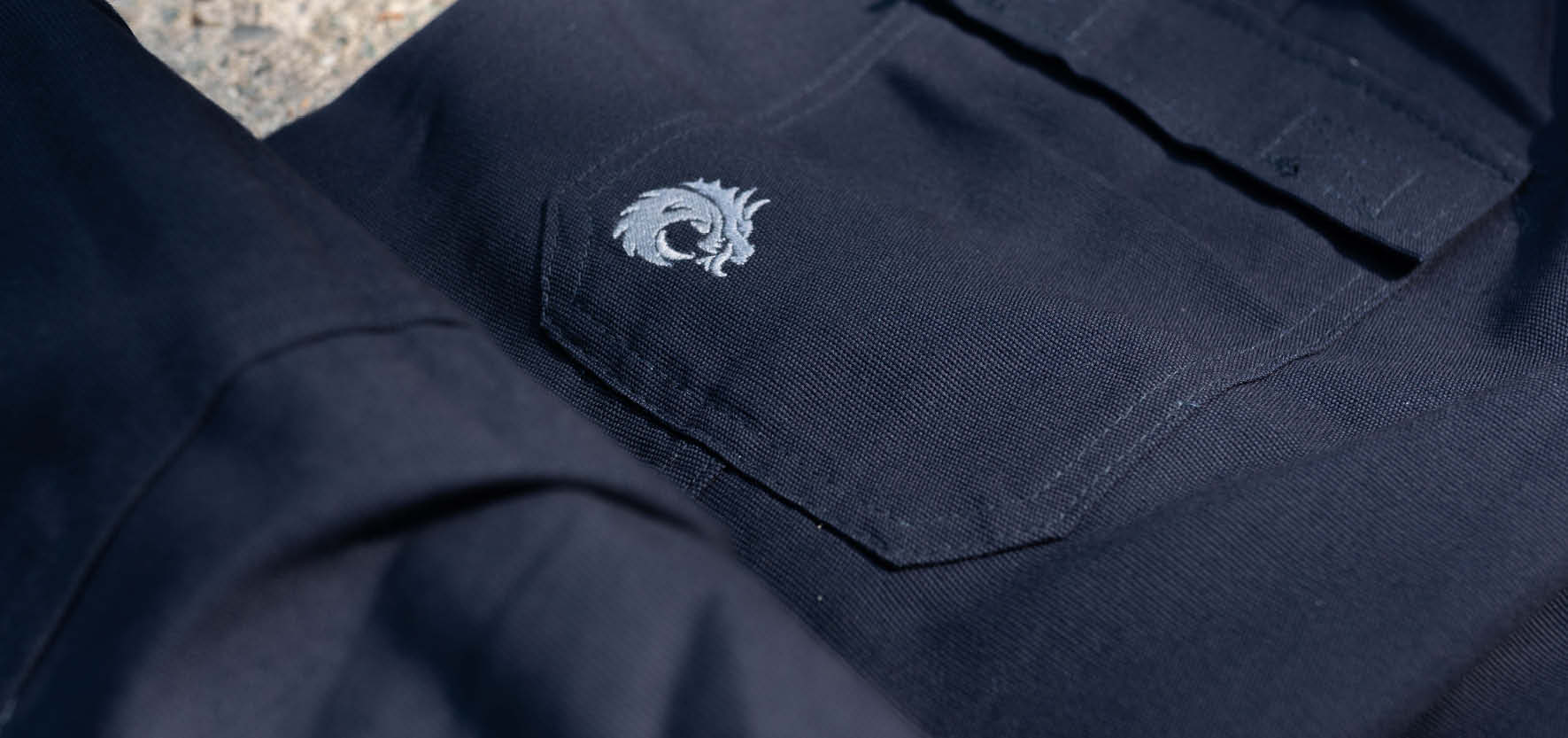 First To Know
Be the first to know about exclusive offers, discounts, and more by signing up for the Dragonwear newsletter.
We Hear You

We pride ourselves on our listening skills. We constantly seek feedback on our products to ensure you get the best quality experience we envisioned.
Do you have any feedback or ideas? We'd love to hear it! Submit your feedback.
We also pride ourselves in our Returns and Repairs policy. We're proud to offer a lifetime warranty that guarantees the quality performance of our products.