Functional & Stylish: The High Line Utility Shirt
Lineworkers are courageous, bold, giving, and they will always tell you the truth. So, over a year, we surveyed lineworkers and picked their brains to develop the "perfect button-down shirt." Our focus was to create a shirt that felt tailored. Each feature on the High Line Shirt was meticulously designed, from the fabric to the buttons, to meet the strenuous demands of a lineworker's workday.

Features
The High Line Shirt went through a series of iterations before we felt ready to introduce a garment that earned the respect of lineworkers, because we know the hard work and long hours lineworkers put in each day.
We researched brands, styles, and fabrics, what worked and didn't to develop the "perfect button-down shirt." Designed specifically for utility and industrial safety workers, the High Line Shirt meets every requirement lineworkers look for in a shirt:

Button-down FR shirt
Chest pockets with buttons and flaps
Inherent ultra-lightweight, highly breathable fabric
Dual-hazard certified as NFPA 2112 and ASTM F1506
Drop tail that stays tucked in for freedom of movement while reaching up
Modern fit - Not too big, but roomy enough for movement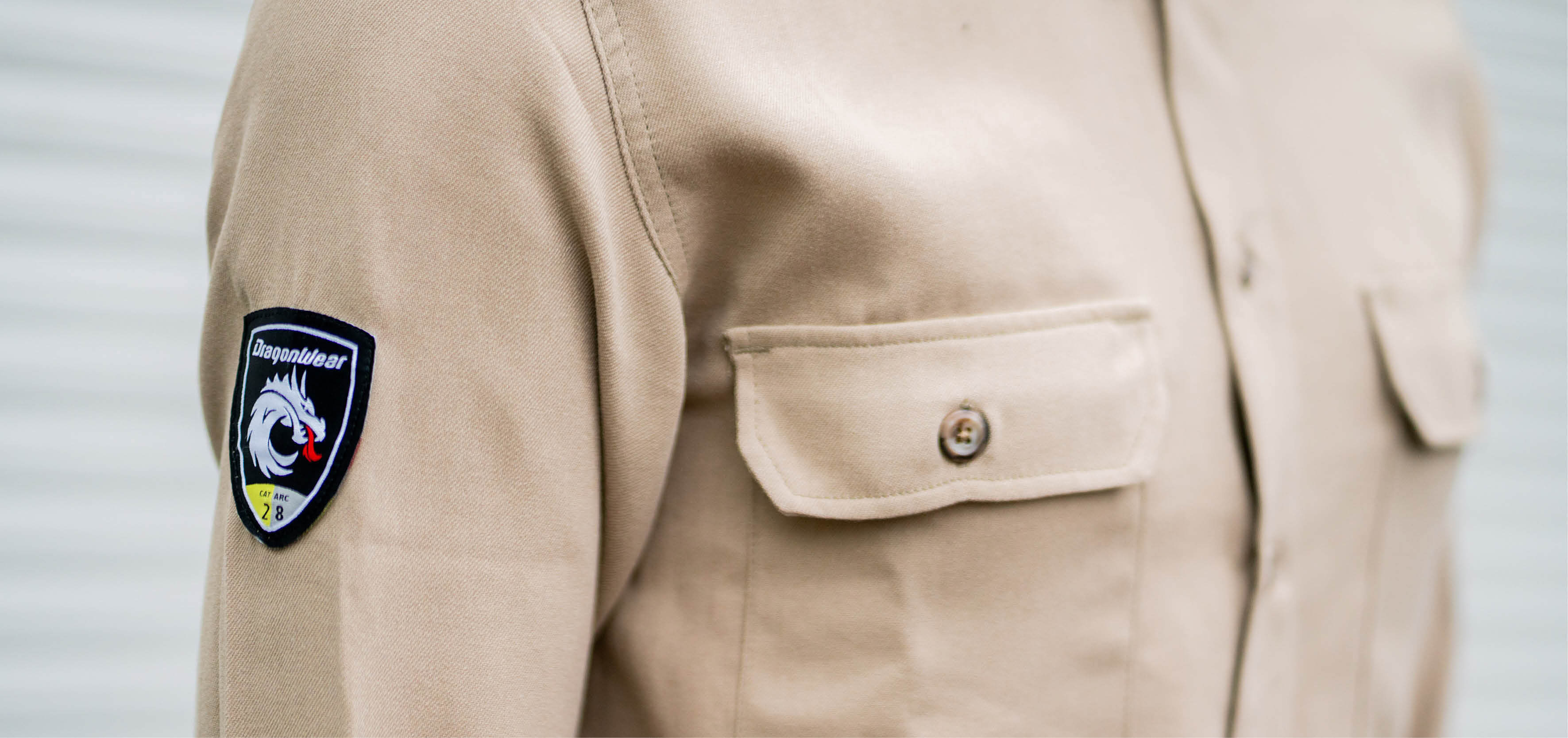 The Fabric
Made in the USA, The High Line Shirt is made of a Tri-blend fabric from Tencate called Tecasafe. This Tri-Fiber FR blend offers a synergistic offering that is moisture-wicking, lightweight, and breathable. With a twill weave construction, it's no wonder this is one of the top choice fabrics utilized by DragonWear. Ultimately, the High Line Shirt has been designed to be functional, comfortable, and stylish

First, to know
Be the first to know about exclusive offers, discounts, and more by signing up for the Dragonwear newsletter.