Protect yourself with Certified FR Facial, Head and Neck PPE
PROTECT YOURSELF WITH CERTIFIED FR FACIAL, HEAD & NECK PROTECTION
Utility workers perform much of their work outdoors which can cause a number of challenges around weather and other environmental factors. Another impact on head wear choice for many workers is that they are required to wear PPE that meets specific NFPA standards, category levels, and/or arc-ratings. This means that non-FR fabrics cannot be utilized as facial, neck or head protection since they can increase the risk of injury.

In addition to wearing PPE that meets regulatory standards, it is important to have access to protective PPE in order to create a barrier between you and the surrounding environment. Making the choice to protect yourself against unknown elements should also be supported by the season — i.e. warm vs. cold weather specific products. DragonWear® offers a variety of FR fabrics within our head wear collection designed for varying weather conditions and always with safety and coverage at the forefront.

HEAD & FACIAL PROTECTION FOR WARM TEMPERATURES

For warmer temperatures, an FR fabric with moisture management properties is essential to staying comfortable. In fact, keeping the skin clear of moisture reduces the chance of steam burn during a potential Arc flash or flash fire incident. To allow for both protection and comfort, choose a more "light-weight" FR fabric for spring and summer months (remember that the actual fabric weight in ounces isn't indicative of breath-ability, but rather the materials it is made from).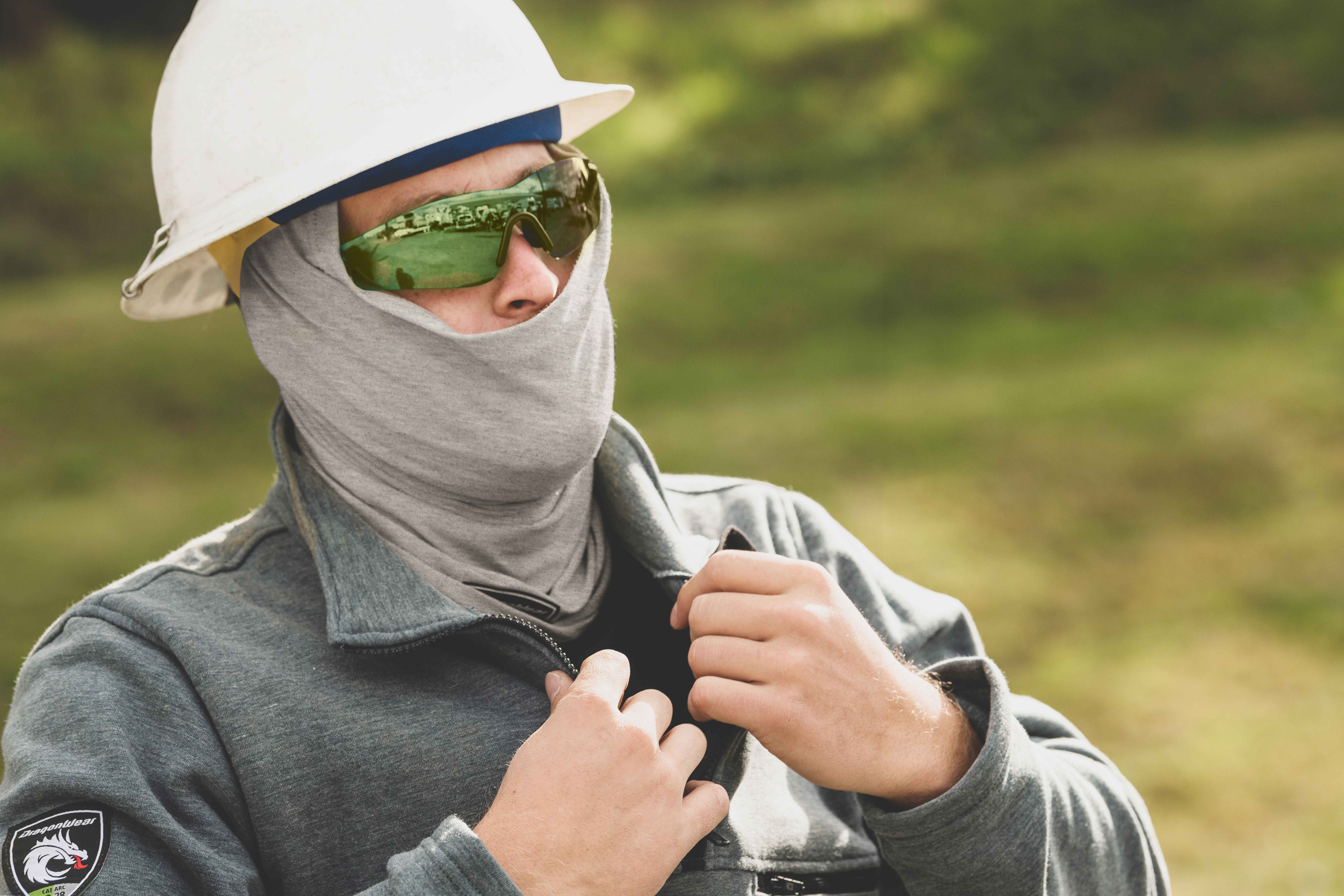 The Shape Shifter™ Neck Tube is constructed from our exclusive Pro Dry® Tech fabric. It will allow you to adapt to shifting conditions with multiple wear options such as a face/neck gaiter, a balaclava, or a layer between the head and the helmet to stay cool.
Certifications:
CAT 2; Arc Rating 8.7 cal cm/2
Head, Face, and Neck Coverage
19-inch length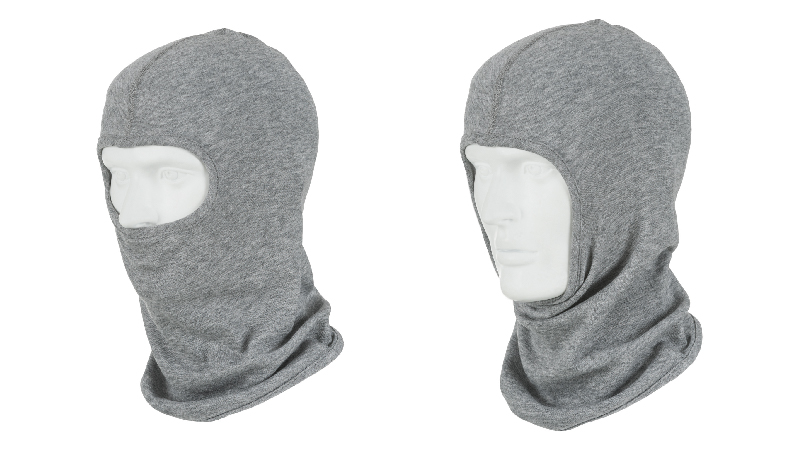 The Sun Shield™ Balaclava not only provides full facial protection and neck coverage, but it's also highly breathable. Not only will you stay cool and dry, but you'll receive protection from the sun's rays.
Certifications:
CAT 2; Arc Rating 11.4 cal cm/2
Full Head, Face and Neck Coverage
One Size
---
HEAD & FACIAL PROTECTION FOR COLDER TEMPERATURES
Similar to spring/summer products, proper protection for colder days will also contain drying properties. The main purpose of sweat is to decrease internal body temperature, so having wet PPE during cooler temperatures due to warm layers and exertion is undesirable and unsafe. it is important that your head and facial protection also contains moisture management qualities, as well as wind and water resistance to stay warm.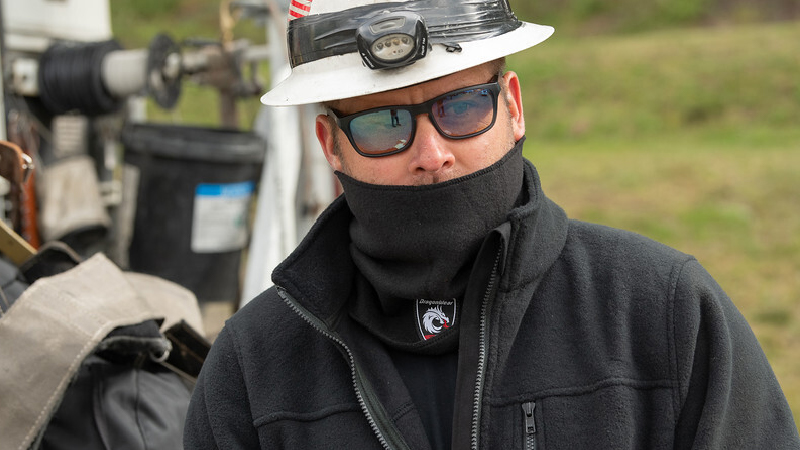 The Yukon™ Neck Gaiter is constructed with DragonWear's proprietary Super Fleece™ fabric that offers increased wind resistance, warmth and protection. The gaiter can be used to protect the neck, and extends upward to provide facial protection over the chin, mouth and even the nose.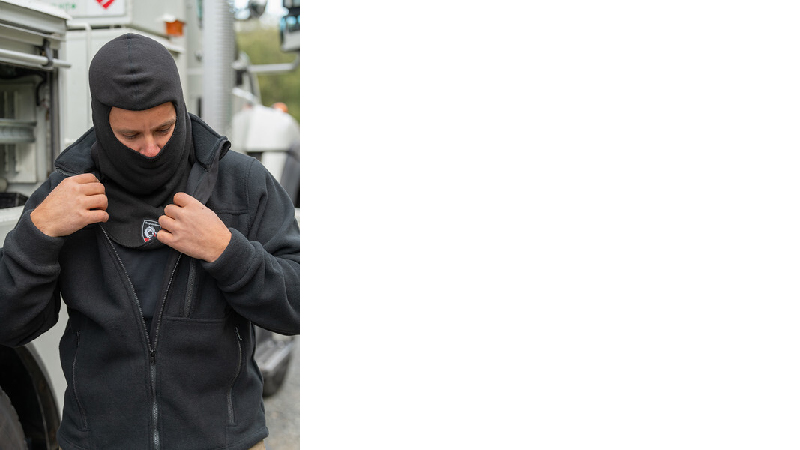 For situations when head and facial protection is needed alongside warmth, reach for the Fleece Balaclava to create a barrier against you and your surrounding environments. This balaclava fits comfortably under hard hats and the extended yoke provides additional protection for the neckline.
Certifications: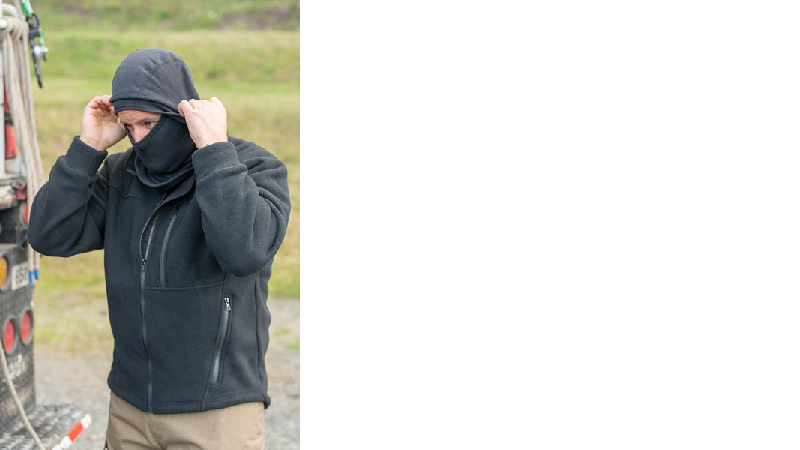 Cold Warrior™ Balaclava
The water and wind repellent Cold Warrior™ Balaclava offers head and facial protection that extends to the neckline. The balaclava can also convert to a neck gaiter when your preference is to protect the lower half of your face.
Certifications:
---