Fighting Skin Cancer - A Story of Survival and Inspiration
Bryan Minikel has been a utility lineman since 2013, Bryan estimates. He enjoys being a lineman and the challenges the work brings;
"It's focused, hard, and rewarding work; and customers are always thankful when their lights come back on."
Since 2013, Bryan estimates having worked 4,992 hours outdoors in the sun. The time we spend outdoors or working isn't something we think about, but with each passing day we're outdoors without sunscreen or Ultraviolet Protective Factor (UPF) clothing our chances of getting skin cancer increases.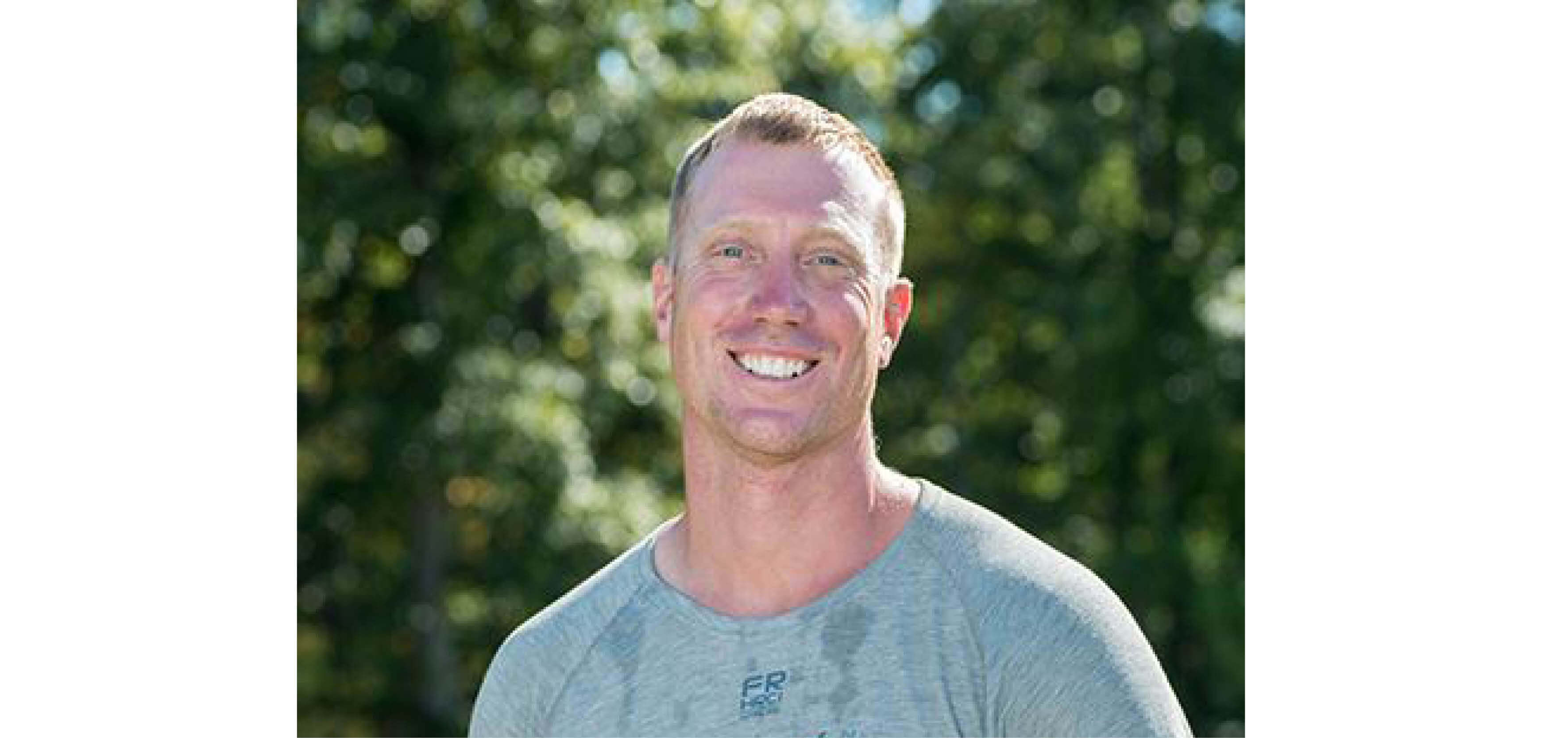 Being fair-skinned added another increasing factor of getting skin cancer. Sun-sensitive people are more vulnerable to:
UV rays
Burn easily
Higher risk of skin cancer
Without proper sun protection, like sunscreen or UPF 50 + clothing, Bryan's chances of getting skin cancer increased. With each passing year, his chances grew bigger until one day, his wife, a former nurse, noticed a spot on his back that was unusual—skin cancer. Basal cell carcinoma to be exact.
According to Mayo Clinic, Basal cell carcinoma is a type of skin cancer that occurs most often on areas of the skin that are exposed to the sun, such as your head and neck, and are thought to be caused by:
Chronic sun exposure
Fair skin
Increasing age
Family history
Fortunately, with the help of his wife, he was able to catch skin cancer in its early stages but this experience changed how Bryan thought about his work, the clothes he wore, and his health.
REDUCE THE RISK OF SKIN CANCER
To reduce the risk of skin cancer you can:
Wear UPF clothing
Avoid sun exposure
Wear sunscreen year-round
Check your skin regularly and consult your doctor on changes
SKIN CANCER SURVIVAL AND INSPIRATION
Since becoming a lineman, Bryan has competed in Lineman Rodeos and in 2017 won World Champion Apprentice at the International Linemans Rodeo. While attending the International Lineman Rodeo, Bryan was inspired to talk with one of DragonWear's in-house designers, Emelia Black. He showed Emelia a hoodie that met all his sun-protective needs and shared his story on the difficulty of finding approved FR with UPF 50+.
Emelia listened to Bryan as he shared his frustrating experience of finding FR protective clothing with built-in UPF.
He shared the most important features he was looking for, which included:
FR rating
Hood
Higher neckline
Lightweight
Breathable
Moisture-wicking
Bryan walked away hoping this conversation would promote a well-need change in FR clothing.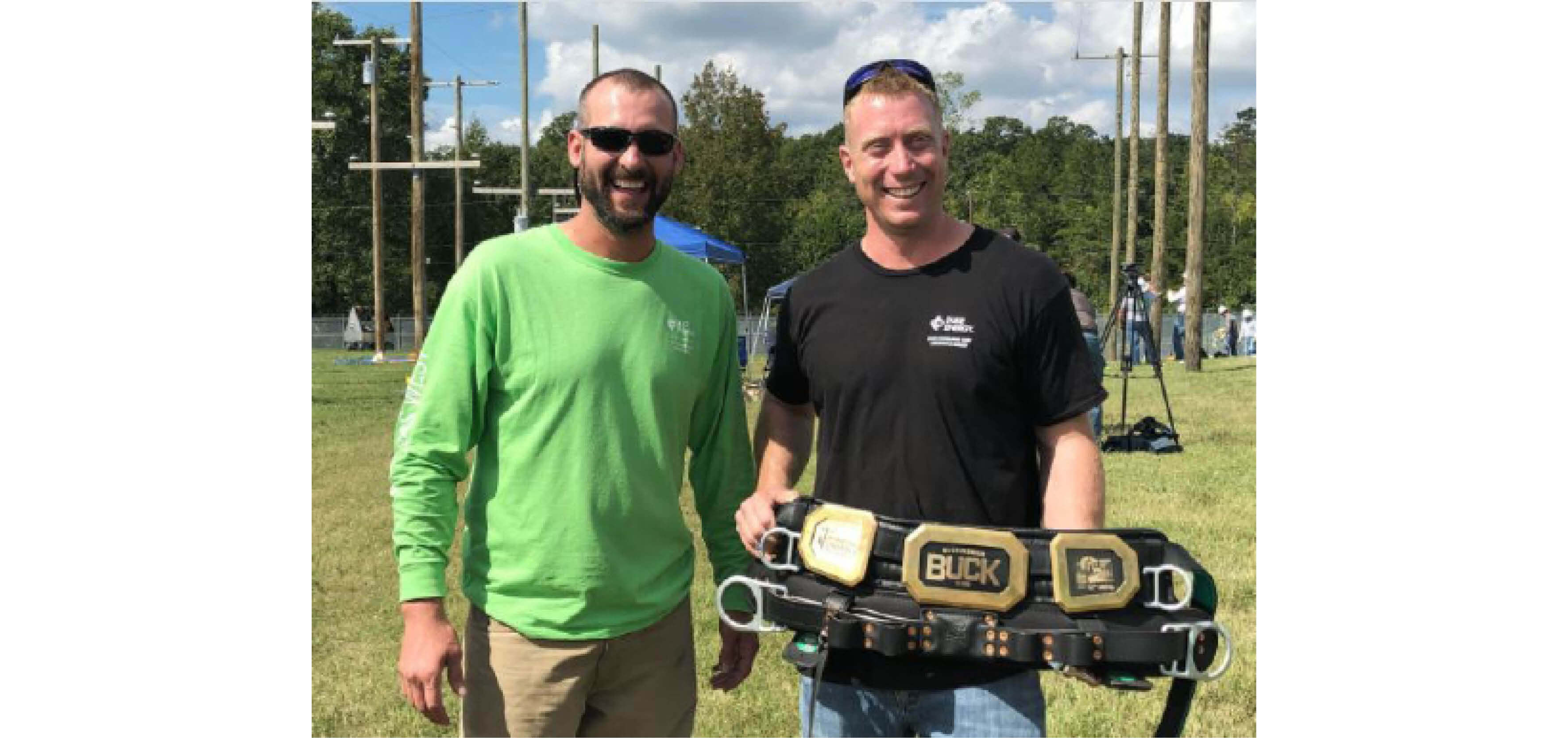 It wasn't long before Bryan saw exactly what he imagined for FR clothing with UPF 50+ protection.
"It was awesome that DragonWear took the time to listen. I couldn't have designed the shirt more closely to what I was asking for. It was incredible."

See what Bryan Minikel specifically likes about The Pro Dry® Tech LS Shirt W/Hood:
Has a hood
A higher neckline
Length (so it won't come untucked during work)
Lightweight
Soft
Moisture-wicking
It's excellent as a base layer
Great in the heat of summer
Most importantly:UPF sun protection.
DragonWear is an amazing company.
PRO DRY TECH: BUILT-IN UPF PROTECTION
Our experts designed DragonWear's Pro Dry® Tech fabric for the Bryan's of the world. By adding built-in UPF 50+ sun protection rating to combat UV rays protecting your skin from burns and heat stress, our Pro Dry Tech clothing now provides an added layer of protection.

Inherent flame and arc flash protection
NFPA 70E CAT 2, 8.7 cal ATPV
The lightest stretch CAT 2 hoodie available in the market at 6.2 ounces is ideal for warm weather or layering
4-way stretch for freedom of movement
Anti-odor Silver Plus® fabric technology
UPF 50+ rated sun protection
Bottom hem extended 1" to accommodate both regular and tall fit
Styled low profile hood fits well under a hardhat and does not impede your vision
Cuff thumbholes for use when layering to prevent the garment sleeves from bunching up
True-Flat™ high-density seams and tagless garment labels for a true comfort experience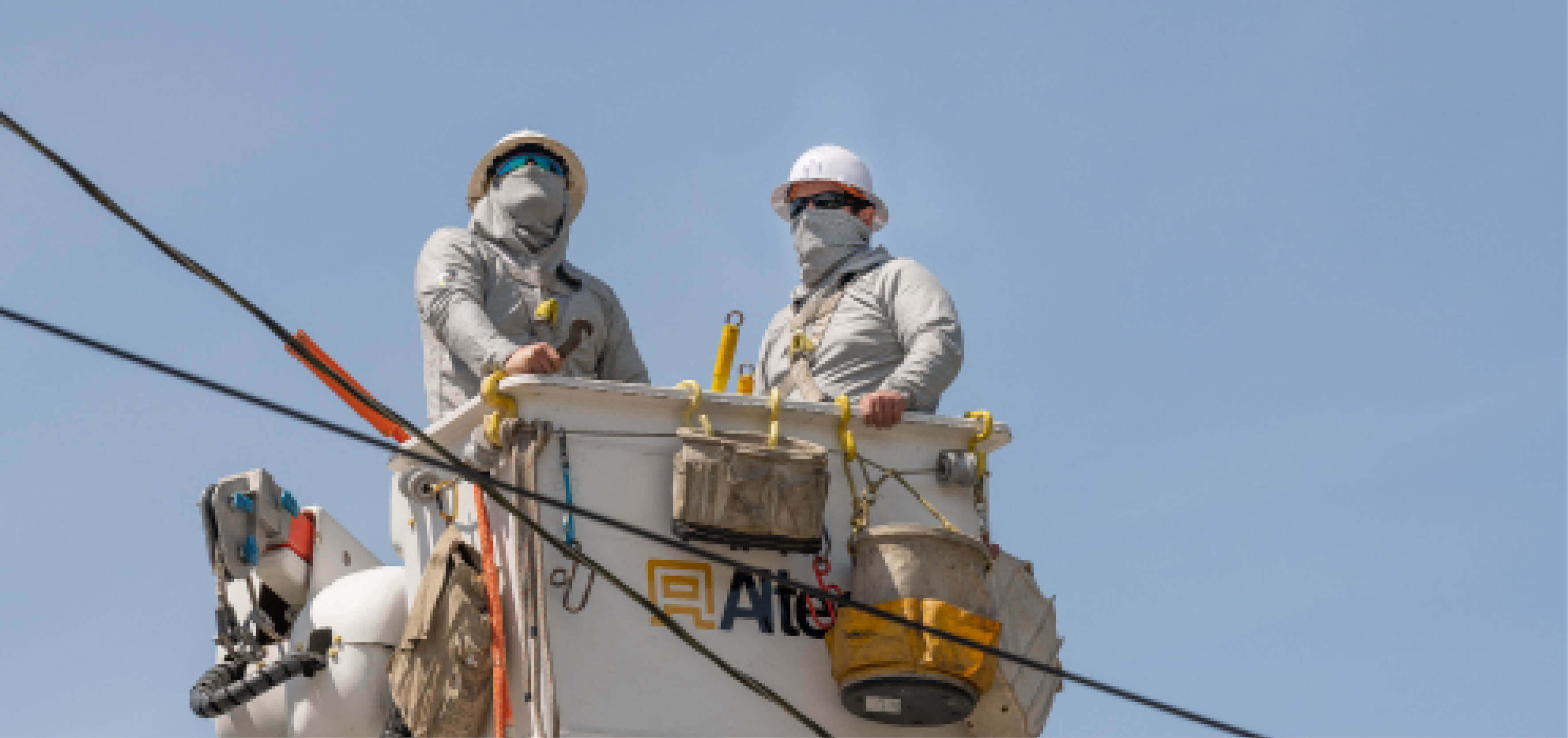 BUILT-IN UPF
DragonWear offers several FR garments with built-in UPF protection. See what is available to you today!
Pro Dry® Tech LS W/Hood: Shields you from the sun while staying protected from the hazards on the job. It is a unique base layer with lightweight construction and a built-in hood that doesn't obstruct the worker's field of view.
Pro Dry® Tech LS Shirt: With identical construction to its hooded counterpart, the Pro Dry® Tech Long Sleeve is one of the most lightweight, yet durable options for warm weather base layers. This shirt also features built-in sun protection, anti-odor technology, and 4-way stretch fabric that make Pro Dry® Tech fabric a must-have in any workwear wardrobe this summer.
Pro Dry® Tech Facial Protection: Available in both a 19" and a 12".