Family, Friends, the Holiday & Being A Firefighter: First Responders share their thoughts
This holiday season, True North Gear is highlighting the stories of first responders; what the holidays mean to them, the challenges they face, and what they value the most this time of year.
Immerse yourself in their stories, below.

Meet Blake Toth
How important is it to you to spend time with your family during the holidays?
I've been constantly on the move for over 3 years, working fire jobs all around the country in the summer and working worldwide as a helicopter crewmember doing search and rescue in the winters. Getting to be around loved ones around the holidays isn't something that happens often. While that would be great and ideal, I think it's just not realistic for many in this type of field. What's important is having the kind of friends that you can lean on during the holidays in place of family, and they will welcome you in with open arms.
What were your top priorities when you return home from a fire?
When returning from a fire, my top priorities are first off to make sure I'm ready to go, and my gear is ready to go. Still, after that, my top priority is separating myself from work as much as I can—putting my time and attention into hobbies that I enjoy, such as being outdoors and chasing the next adventure. That helps me maintain a work/life balance - which in Fire is hard to do.
What are you thankful for during the holiday season?
The one thing I am most grateful for and will always be thankful for regardless of the season is knowing that I have built so many great relationships all over the country through Fire. It doesn't matter where I am or where I end up. I'm never far from someone who has positively impacted my life and that I can call upon if I need anything. The Fire community is a special one to be a part of.
Being a former first responder, what was the most challenging part of the job?
Oddly enough, I think the most challenging part of the job is the off-time. It's tough to separate your life from the job. You identify yourself as being a first responder. Your crew is your family, and you want to always be there for each other and for the community you serve, and that's not a hat you take off when your shift ends, and you walk out the door. It's in your nature as a giving and caring human being to look out for your fellow human, and that's okay. But, you still have to put time and energy into other aspects of your life - so that can be a challenge if you are too focused on your job, which can create an imbalance between work and life.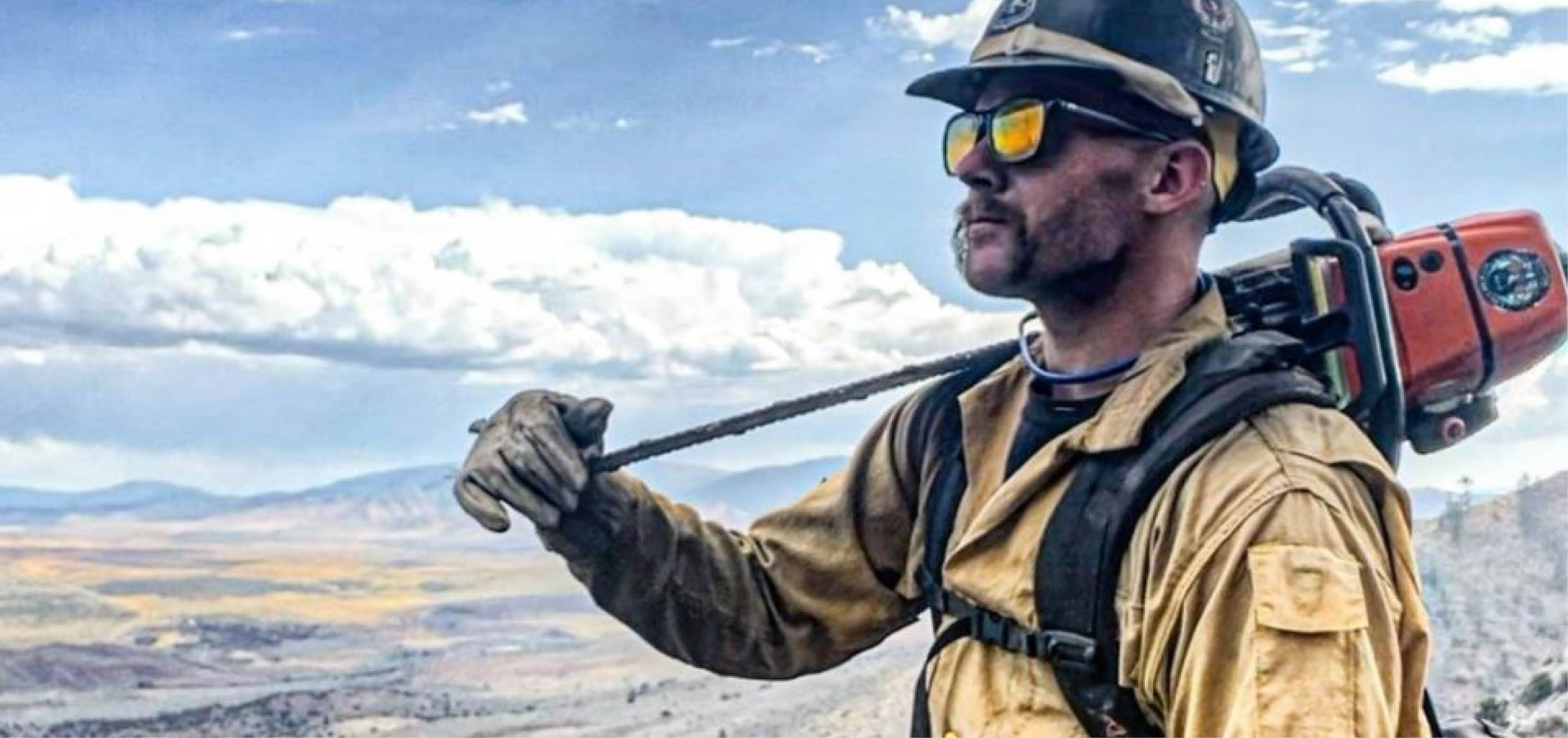 FOLLOW BLAKE ON HIS INCREDIBLE JOURNEY
Instagram: @blaketoth
Meet Zach Chandler
How important is it to you to spend time with and stay connected to your family during the holidays?
Spending time with my family during the holidays is incredibly important to me. It's important throughout the year but has special meaning during the Christmas holidays.
As a first responder, uncertainty is the norm every time you show up for a shift. You never know what each day will bring, and that's part of why we love the job so much; anything can happen. The stability of the family helps round out the other side of the equation. It's a struggle to live every day in uncertainty, and everyone needs stability and support to fulfill the total life picture that I believe we are all striving for every day. In my mind, the only people that can provide this is family. The holidays are a great time to soak this in and appreciate it.
What is the most challenging part of being a firefighter during the holiday season?
No doubt that the most challenging thing about being a firefighter during the holidays is working on special days like Christmas. It's hard to explain to young children why you won't be at home during one of the most important days of the year to them. Not only does it put stress on the kids, but then my wife has to pick up the slack to make days like Christmas special, so my child doesn't feel like she's having less of an experience than her friends are. The holidays are a special time of year but can be challenging when missing out on those days that come once a year.
In general, what are your biggest challenges as a firefighter?
In my mind, the most challenging aspect of firefighting is dealing with patients that have lost the care or drive to take care of themselves. It's frustrating to watch a human being that has the means to be healthy refuse to care for themselves because they don't want to expend their energy in that manner. You can only beg and plead with someone for so long before you have to let them live their life, regardless of the outcome.
What are you thankful for during the holiday season?
During the holidays, I am most thankful for my wife. She understands what makes me tick and how I can be the best me. She picks me up when I'm down, leaves me alone when I need silence, and understands the benefits and mental healing that my hobbies provide. She makes our world go round, and we would not have the happy life that we do without her personality and effort.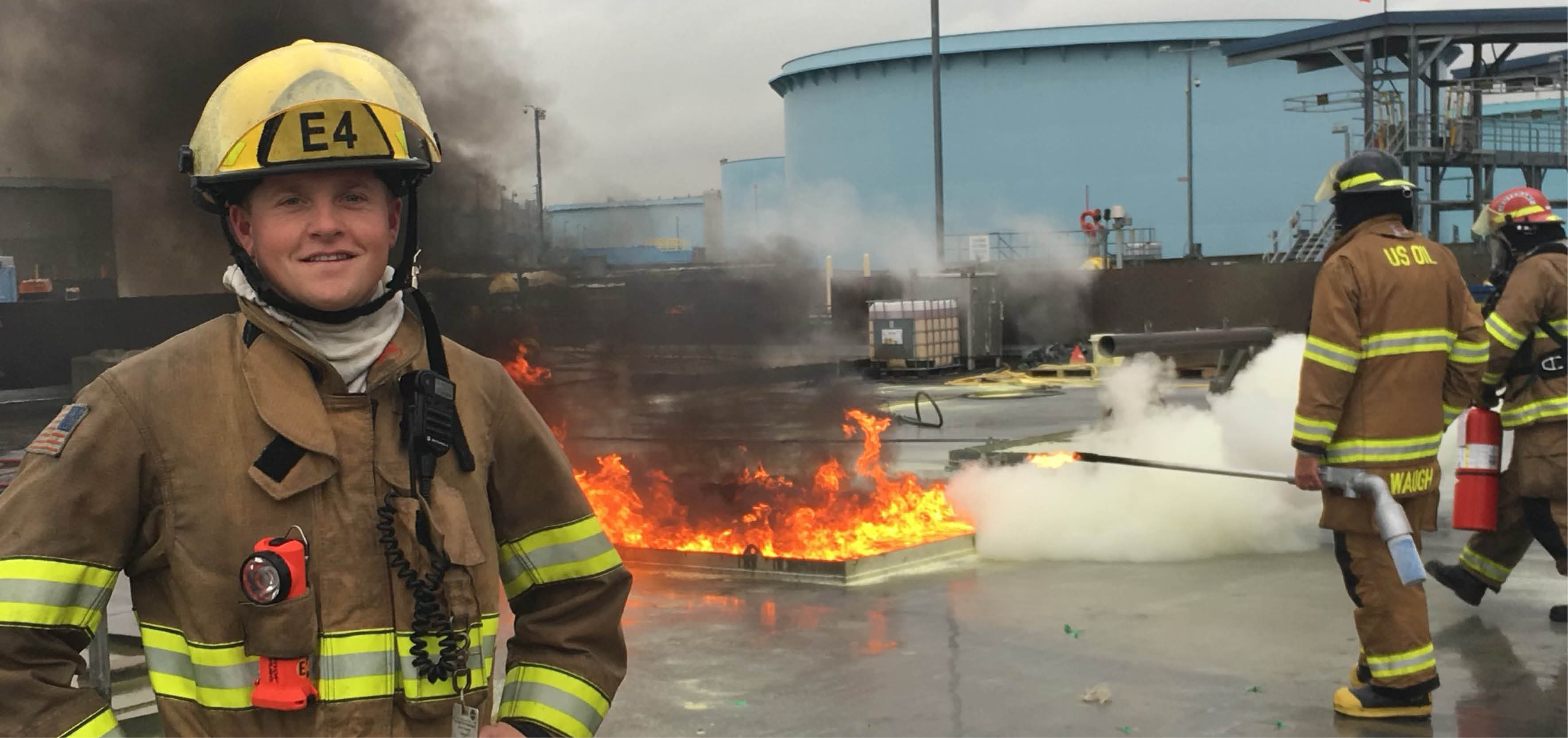 Thank You

To show our appreciation for all of the work you do, we're offering 20% off storewide this Black Friday and 10% off Cyber Monday, with 10% of that purchase going to charity.
10% of True North Gear product sales this Cyber Monday will be donated to the Wildland Firefighter Foundation; an organization that provides support to families of firefighters who have fallen on the job.