Staying True to The North - We Are Turning 30
In 1992 while moviegoers across the US watched the hit movie "A Few Good Men;" our main man, Alyx Fier, was busy creating line drawings and surveying people to identify the most popular color combination for a pack he was designing. With Led Zeppelin and Grandmaster Flash and the Furious Five playing in the background, he was creating The Zero Gravity Pack, which would later launch him into a career of designing packs and gear for wildland firefighters. The pack eventually landed on the market on March 22, 1993.

What started as an idea for travel-related products for the initial brand, Treknology - "The Art of Travel," soon developed into what we know today as True North and DragonWear. Our founder, Alyx Fier, had a vision that would introduce him to unknown challenges that would expand his thought process, vision, and goal.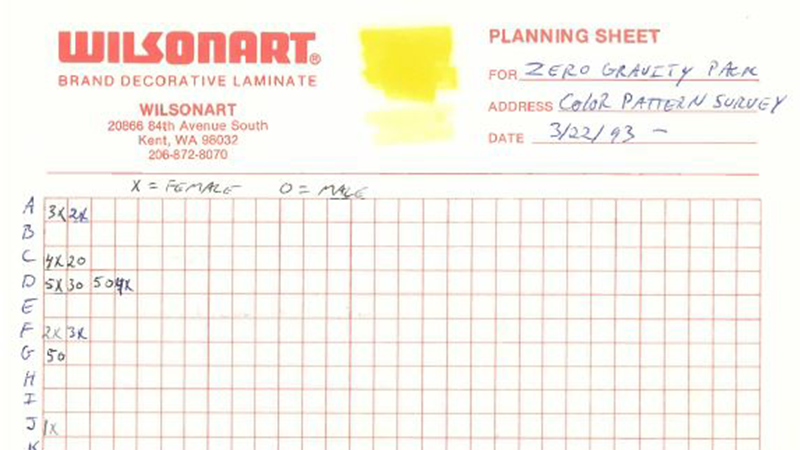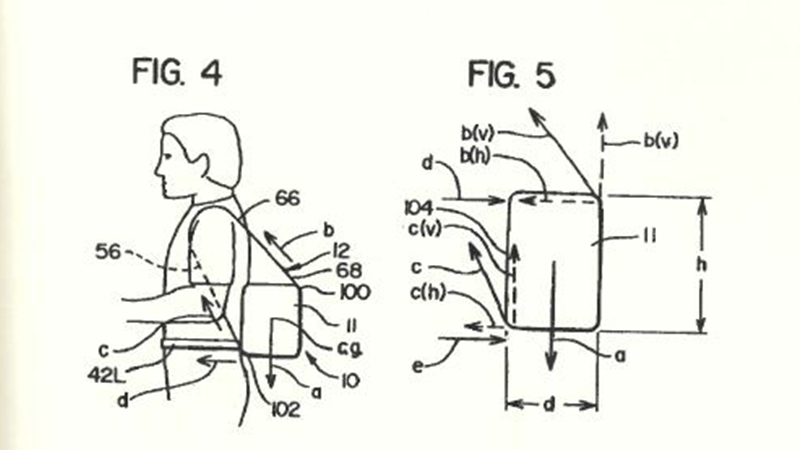 True North Gear + DragonWear
What began as a one-person operation surviving on little sleep and maxed out credit cards, has since grown into an ISO 9001 certified operation. True North Gear and DragonWear are now household names mentioned amongst a handful of top brands around the region, across the country, and perhaps one day around the world.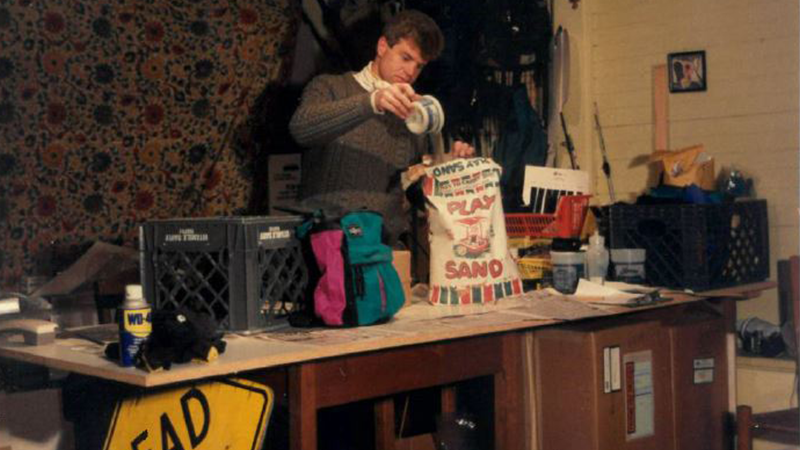 This year, True North Gear commemorates its 30th anniversary.
Documenting this grand milestone, we share some of the exciting things we have achieved over the past 30 years.
Created two amazing brands.
Sold gear across the U.S.

Added new employees to our family.
Expanded from NFPA 1977 certified packs to NFPA 70E and 2112 Certified FR Clothing.
Provide NFPA-certified personal protective equipment (PPE) throughout North America.
Now offer a variety of products to Wildland & Structure Firefighters, Utility Lineworkers, and more.
As the company continues to grow, one thing remains true. We are a family-owned and operated business. Read what our employees have to say:
"The creative freedom at True North Gear is exceptional. I feel empowered to explore and contribute new ideas to build successful marketing campaigns." - Nick Faulker, Digital Marketing Specialist
"As part of the TNG team, it's so rewarding to collaborate and persevere to develop a product that will make our customer's lives safer." - Emelia Black, Product Designer
"I am living my dream job. True North Gear has allowed me to be myself, work on amazing products and helps others from one industry to the next." - Drew Melson, Eastern & Gulf Regional Sales Manager
"It's wonderful to work for a company that cares about its employees and instills a team mentality into the business and the culture." - Katie O'Brien, Purchasing & Planning Analyst
"During the 12 years of my employment at True North Gear, the important things have always remained the same; leadership, support, core values + freedom of creativity." Joe Nguyen
GOING BACK TO THE ROOTS
Ready for this flashback? Check out Alyx as the primary model for The Zero Gravity Pack.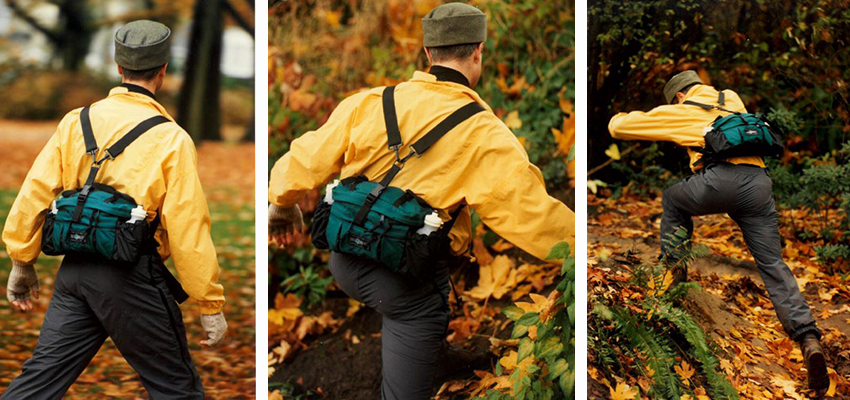 From the very start, Alyx had high hopes for True North Gear to create a competitive pack for outdoor recreation.
Over the years, True North Gear has expanded its offering to include packs and bags for firefighters and SAR under the True North® label. It has grown to an ISO 9001 registered company with products distributed worldwide. We have found our home at Martin Luther King Jr. Way S. in Seattle, just a few miles away from where it all started.
As we celebrate 30 years of dedication and hard work, Alyx reflects on some of the challenges he faced and lessons he learned along the way.

Stay focused on one channel and do it well.
Stay true to your vision.
Don't make a decision when you're down.
Never sacrifice quality for anything.
"This reminds me of how much work has gone into this, the long days, and 100+ hour weeks. What we have is an authentic brand. People have validated it. People have connected with our brand."
This year is not just a company anniversary; it's also is a family anniversary. At True North Gear, we take pride in saying that we are family-owned and operated. We couldn't have achieved this milestone without the people who have built this family. All the success that we have had over the years would not be possible without the support of our staff, dealers, suppliers, clients, buyers, friends, and family members. Thank you for everything!